The Tale of Peter Rabbit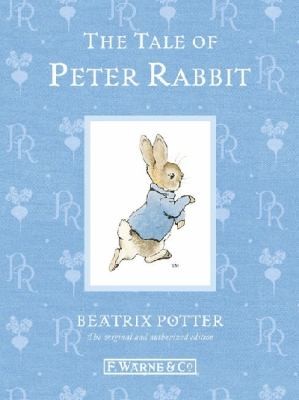 The average reader will spend 16 minutes reading this book at 250 WPM (words per minute).
To find your reading speed you can take one of our WPM tests.
Book Info
Word Count
4,058 words
based on user input
Buy
Edition Publisher
Frederick Warne and Company
Edition Publish Date
2012-01-01
Identifiers
ISBN-10: 0723267693
ISBN-13: 9780723267690
Description
The Tale of Peter Rabbit is a children's book written and illustrated by Beatrix Potter that follows mischievous and disobedient young Peter Rabbit as he gets into, and is chased around, the garden of Mr. McGregor. He escapes and returns home to his mother, who puts him to bed after offering ...
View more on Amazon
This link earns Reading Length a commission!